'Pierre Werner and Europe' Project
Study session — 'A momentous year. Turmoil in Europe in 1973'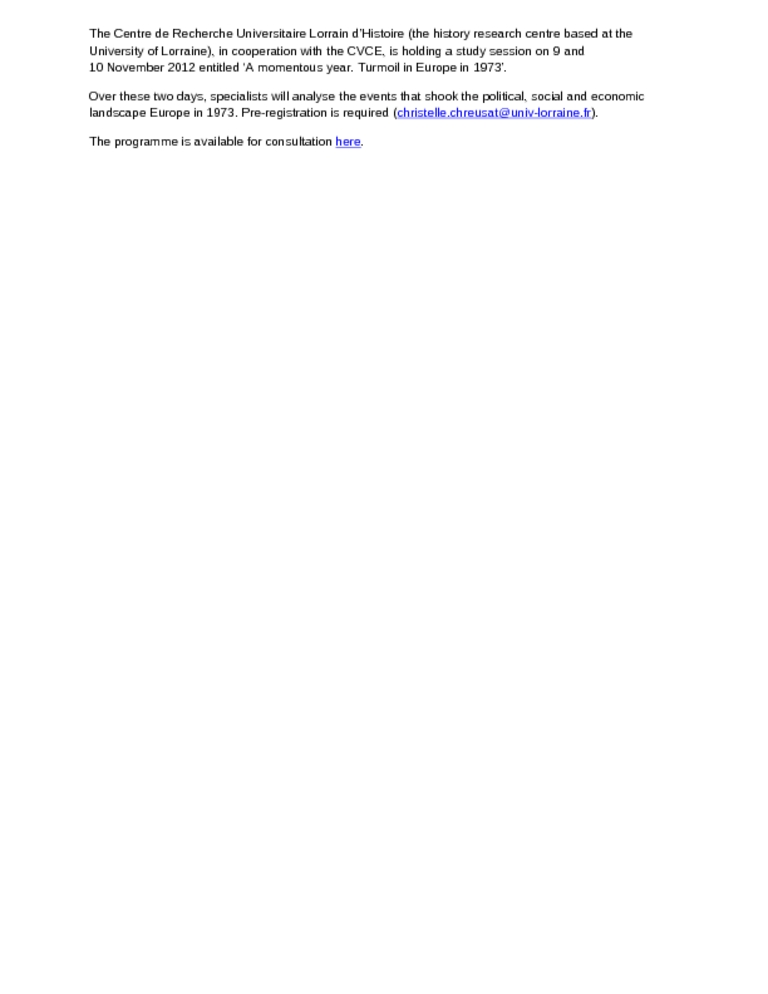 The Centre de Recherche Universitaire Lorrain d'Histoire (the history research centre based at the University of Lorraine), in cooperation with the CVCE, is holding a study session on 9 and 10 November 2012 entitled 'A momentous year. Turmoil in Europe in 1973'.
Over these two days, specialists will analyse the events that shook the political, social and economic landscape Europe in 1973. Pre-registration is required (christelle.chreusat@univ-lorraine.fr).
The programme is available for consultation here.