'Pierre Werner and Europe' Project
'Founding Fathers of Economic and Monetary Union' workshop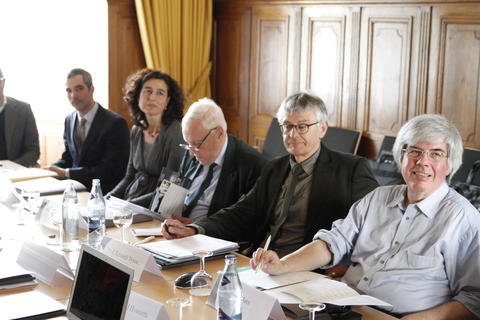 On 24 April 2014, the CVCE hosted a workshop on the 'Founding Fathers of Economic and Monetary Union'. This workshop will form the basis for an academic publication by the British Academy, due to be released in 2015, entitled 'Founders of the euro: Intellectuals and policy makers in the making of Economic and Monetary Union', edited by Professors Kenneth Dyson and Ivo Maes.
Dr Elena Danescu, Researcher at the CVCE, is responsible for the chapter on the achievements of Pierre Werner; her work will be based on the Werner archives, to which the CVCE has been given exclusive access. The workshop was organised by the CVCE and the University of Luxembourg.
See the full programme.