Contribution on the ECSC, a laboratory and model for European integration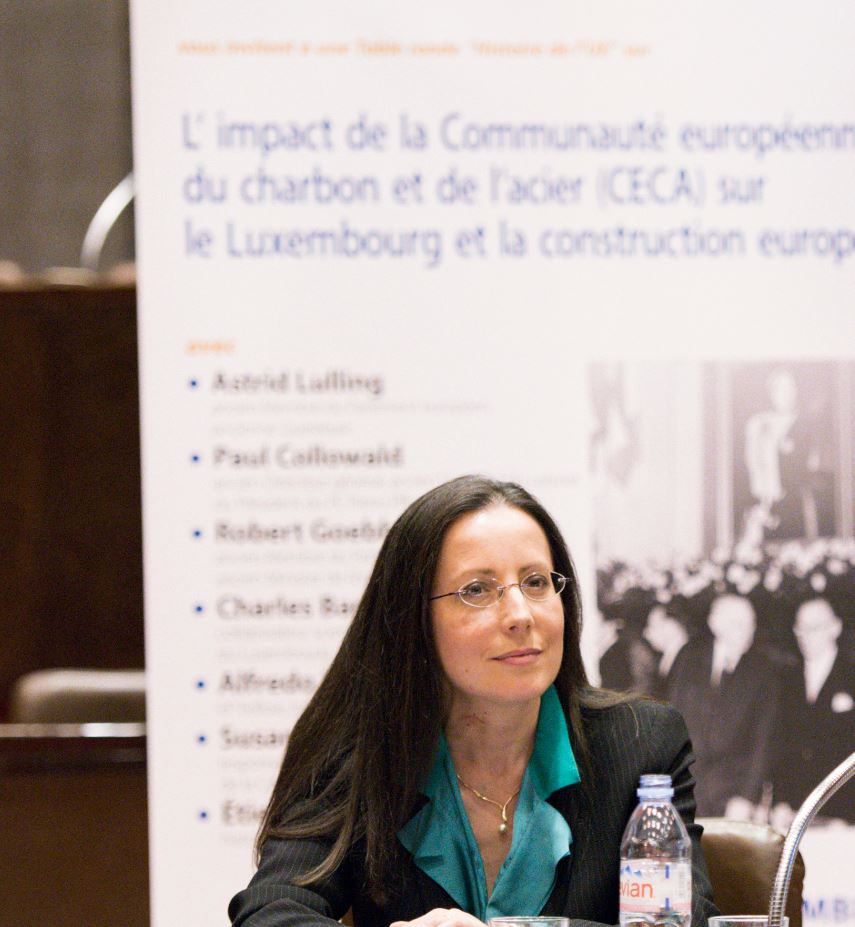 In connection with the activities held to mark the Luxembourg Presidency of the Council of the European Union, Dr Susana Muñoz, Head of European Integration Studies at the CVCE, spoke at a round table on 'The impact of the European Coal and Steel Community on Luxembourg and the European integration process', organised by the European Parliamentary Research Service in cooperation with the CVCE and the European Parliament Information Office in Luxembourg, on 26 November 2015.
Her contribution entitled Retour aux sources: une histoire orale de la CECA was based on the oral sources created by the CVCE and published in its 'Oral history of European integration' collection at CVCE.eu. Particular attention was given to the interviews with Pierre Pescatore, Edmund Wellenstein, Georges Berthoin, Max Kohnstamm, Jacques-René Rabier, André Dubois, Hubert Ehring, Paul Collowald, Robert Goebbels and Astrid Lulling. The contribution by Dr Muñoz explored the idea of the ECSC Treaty as a basis and model for European unification, the sui generis nature of the organisation, the atmosphere during the early days of the ECSC, interinstitutional relations, and Luxembourg and the ECSC.
Photo: © European Union 2015 - Source : EP.