'The European model: past, present and future (EUMOD)' project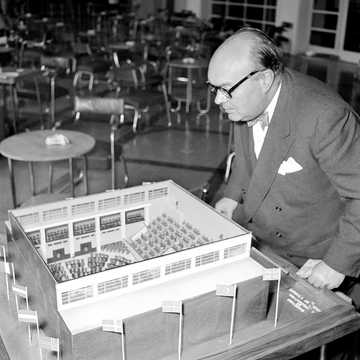 © Council of Europe
The project 'The European model: past, present and future (EUMOD)' is a Jean Monnet Action project directed by Prof. Giuliana Laschi, holder of the Jean Monnet Chair at the University of Bologna, and carried out in partnership with the CVCE. It aims to investigate the origins and evolution of the 'European model' in the international system from a multidisciplinary and diachronic perspective, and to offer a critical review of its past and more recent successes and shortcomings.
Methodologically, the project encompasses both academic research, which will be conducted in several different archives, and the development of a multidisciplinary dialogue open to citizens and civil society.
Research groups will coordinate their work through a web platform and regular meetings; PhD students and professionals will be invited to participate in order to enrich the dialogue with original ideas and insight. Different perspectives will be explored in open seminars, meetings and conferences, and the research output will be an invaluable source of material for courses in European integration history taught by the members involved in this project.
The academic community will be positively impacted by the dissemination of the research results, which will lead to enhanced knowledge and deeper reflection. The inclusion of the general public and other institutions in the debate on the topic is also a novel feature that will be made possible by the project management team and Scientific Committee at the Europe Direct Centre — Punto Europa in Forlì.
Various tools including lifelong learning courses will be made available to citizens and students, over and above the information readily available in the press, to help them understand and interpret the current state of crisis in the European Union.
Finally, the cooperation with the Centre Virtuel de la Connaissance sur l'Europe (CVCE) will provide a unique opportunity to give a European dimension to this project by creating a triangular synergy between the Italian academic world, the local civil society in Forlì and the CVCE.