Participation in the 'CrossCult' kick-off meeting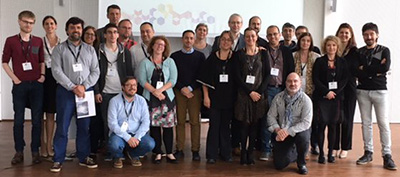 On 23 and 24 May 2016, Dr Catherine Jones, Daniele Guido and Ghislain Sillaume took part in the kick-off meeting for the Horizon 2020–funded project 'CrossCult: Empowering reuse of digital cultural heritage in context-aware crosscuts of European history'. The project is being led by the Luxembourg Institute of Science and Technology (LIST) and comprises 11 partners and 14 associate partners. CrossCult will foster the collaborative efforts of an interdisciplinary team of computer scientists, historians, information scientists, social scientists and humanities experts.
For more information please see the project website.